Bullskin Stone & Lime LLC
986 Pleasant Valley Rd.
Mt. Pleasant. PA 15666
Ph: 724-220-5771 Fax: 724-220-5780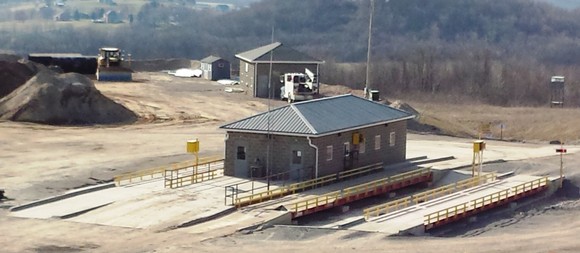 Bullskin Stone and Lime LLC. has become one of the premier quarries in southwestern Pennsylvania. Our three scale facility along with our new crushing plant, a massive loading pad designed by truck owners, and a pleasant staff provides for an enjoyable, quick loading and scaling experience at our quarry.

We are pleased to announce that we are now selling PennDot approved Loyalhanna limestone. We are currently ready to serve your needs with our Penndot approved "blue stone" or limited quantities of Nondot Greenbrier limestone.

Our hours of operation are:

Monday - Friday
6:30AM - 4:30PM

Saturday
6:30AM - Noon

See the Prices page for stone sizes and pricing.

Visa/Mastercard now accepted

Not sure what kind of stone you need?
For pictures of our stone and some suggested uses, see our
common-stone page.

Not sure how much material your project will need?
Use our Material Calculator


Please contact us with any Questions or if you would like to apply for an account with Bullskin Stone LLC.

Download our android apps to your smartphone and we can be on your job site with you.

Bullskin Stone and Lime LLC App


The Material Calculator App


An online Job application is available on our Contact Page